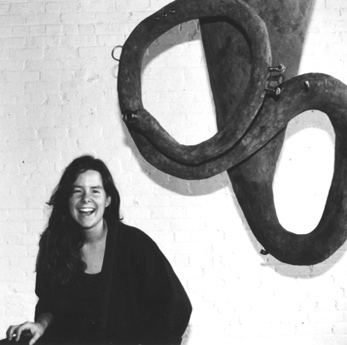 Dina Torrans with detail from Homage to Mr.Geisel

Dina Torrans has been working as a Multi-Media artist in Toronto for over twenty-five years. Her award winning sculptures, paintings and photographs
have been exhibited in many group and solo exhibitions and are included in private and public collections internationally.

In addition to her artistic practice she is the Creative Director at ArtDesign.to- a full service graphic design studio in Toronto, developing projects for both print and the web.
Previously, she spent over a decade working in the Sculpture and Printmaking Departments of Toronto's The Art Centre at Central Technical School as both Instructor and Technician. She has been the Visiting Artist and Instructor for numerous workshops and seminars hosted by
The McMichael Gallery and The Toronto Board of Education amongst others.




Education
1986-89, Graduated from The Art Centre, Central Technical School, Toronto. majors: Sculpture & Design
1989-1990, Extensive Travel, Art and Cultural History Studies: Italy, Holland, India, New Zealand, Fiji, Thailand
1990-92, Specialized Studies at Ontario College of Art
1967-present, School of Life


Awards
TWAC/CNE Exhibition Finalist, Juried Collaborative Visual Arts Show, 2015
Artavita Award of Excellence, 2015
Best of New Submissions, Elaine Fleck Gallery, Autumn Catalogue 2012
Best of New Submissions, Elaine Fleck Gallery, Autumn Catalogue 2011
Best of New Submissions, Elaine Fleck Gallery, Spring Catalogue 2011
Moose in the City Project, "World Moose", 2000
The Juror's Award of Excellence, Art Gallery of Etobicoke, 1997
Commission for Sun Microsystems, Sculpture Installation, 1996
Commission for The Toronto Musician of the Year Award, 1992
Toronto Musician's Association
Sculpture Installation Cumberland Terrace, 1992
The Art Centre Certificate of Honour, 1987, 1988, 1989
The Art Centre Award Certificate for overall excellence, 1987
The Mrs. K. A. Griffith Award for Excellence in the Arts, 1989
The Jack Dray Award for Proficiency in the Arts, 1989

Selected Corporate, Public and Private Collections
with public viewing

Sun Microsystems
Markham, Ontario

Toronto Board of Education
College Street, Toronto

Toronto Musicians' Association
Toronto

Briercrest Family of Schools
Canada

Starkman, Salsberg and Feldman
Concord , Ontario

Dr. Steven Richmond
Fairview Dr. Toronto

Craigleith Wellness Centre
Collingwood, Ontario
White Mountain Academy
Northwest Territories, Canada

Artscape
Toronto


Related Work Experience:

1994-2002
Sculpture Instructor, Toronto Board of Education, Adult Programs
-Modelling the Figure in Clay (emphasis on teaching powers
of observation & skills required in manipulating clay)

1996-2003
Printmaking Instructor, Toronto Board of Education, Adult Programs
-Intaglio Printing, Relief Printing, Silkscreen, Collography

1993-1996
Art Instructor, Ventures in Harmony Chronic Pain Clinic, Mississauga
-Acrylic Painting & Drawing/ Mixed Media

1990-1998
Sculpture Technician, Toronto Board of Education
Technical Instructor for all Adult Sculpture Classes at Central
Technical School, Toronto
-Bronze Casting (operation of lost wax foundry, modelling in wax)
-Multi Media Class (use and maintenance of studio equipment-acetylene/oxygen welding, tools)
-creation of 3D sculpture-various media
-Figurative Modelling in Clay-mouldmaking-waste moulds, rubber moulds

1990-2002
Private Art Instructor
(client list available on request)

1990-2000
Painter/Designer/Design Consultant
Creative Wall Designs - Artist/President
-specializing in interior/exterior mural painting, one-of-a-kind wall
finishes, environments
-commercial and residential clientele

1997-1999
Artist/Coordinator/Assistant
Deleon White Gallery, Toronto
-Nils Udo - installation sculpture, Clarence Square Park, Toronto
-Alan Sonfist - Natural-Cultural Landscapes

1999-2001
Visiting Artist/Instructor
McMichael Canadian Collection
- Printmaking and Sculpture Workshops

1999
Arts Instructor
"KidsArt", multi media childrens art program, Toronto
-Sculpture, Painting, Drawing, Clay Design, Mixed Media

1995
Visiting Artist/Instructor
-Art Starts Community Centre, Toronto / Children's Sculpture Workshop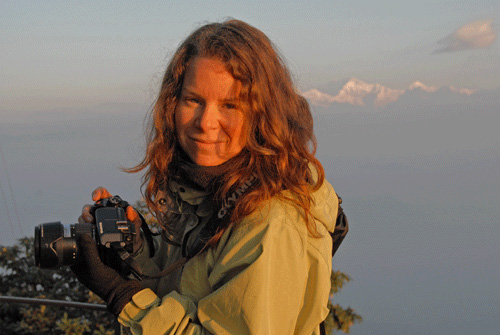 Bibliography
Universal Nations - The work of Dina Torrans 2014
Essay by Mark Lipton

Hidden Treasures Art Magazine
Yearbook 2014

Sculptor's Society of Canada - Featured Artist
85 Years

16 Sculptors from Toronto You Should Know About
Piccsy, series on Toronto Creatives

Elaine Fleck's Catalogue of Contemporary Fine Art
Elaine Fleck Gallery - Spring 2012, Toronto

International Contemporary Artists Vol III, 2011
I.C.A. Publishing, New York, NY.

Elaine Fleck's Catalogue of Contemporary Fine Art
Elaine Fleck Gallery - Autumn 2011, Toronto

Elaine Fleck's Catalogue of Contemporary Fine Art
Elaine Fleck Gallery - Spring 2011, Toronto

India Volumes I & II - Photography by Dina Torrans
Artdesign.to, Toronto, 2006

Toronto Moose Prints
The Black and White Guys, Toronto Special Events, 2000

Dina Torrans 1989-1999 Tranformations
Oldstone Publishing, 1999

Art for Enlightenment: A History of Art in Toronto Schools
Fitzhenry & Whiteside and the Learnxs Foundation, 1993

Musicians group launches new award, The Arts in Brief,
The Globe and Mail, Wednesday, August 5, 1992

Toronto sculptor Dina Torrans commissioned to create a work of art
Entertainment Spotlight-The Toronto Star, Thursday July 23, 1992

Evening to Remember
The Village Post, November 1992